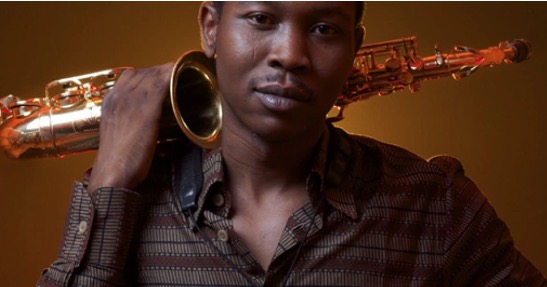 Seun Kuti, a Nigerian Afrobeats singer, has finally responded to allegations that he physically and verbally assaulted his wife.
It was reported that this comes after Seun was heard screaming at his wife in a viral video during his altercation with a police officer, leading many Nigerians to speculate that the singer's wife is a victim of domestic violence.
Defying the claims, Fela Kuti's son, during a recent Instagram live session with fans, stated that his wife is not afraid of him, but rather that he is afraid of her.
Those close to his family, he claims, can attest to the fact that he is the one who is afraid of his wife.
Seun Kuti pointed out that those spreading rumors are envious of a man talking to his wife, and she listened.
He also stated that he has never hit his 9-year-old daughter.
The singer said;
The most important rumour I must dispel, is the one they said that I'm beating my wife. They said I screamed at her to get into the car [in the viral video] and she went into the car.

That she is scared of me. My wife is not scared of me. Trust me, if you know anybody that knows us, I'm the one that's scared of my wife. But my wife respects me.

And I know that many of you Nigerian men were just jealous to see a man that can talk to his wife and his wife would listen. That's the problem. It's jealousy.
Related posts