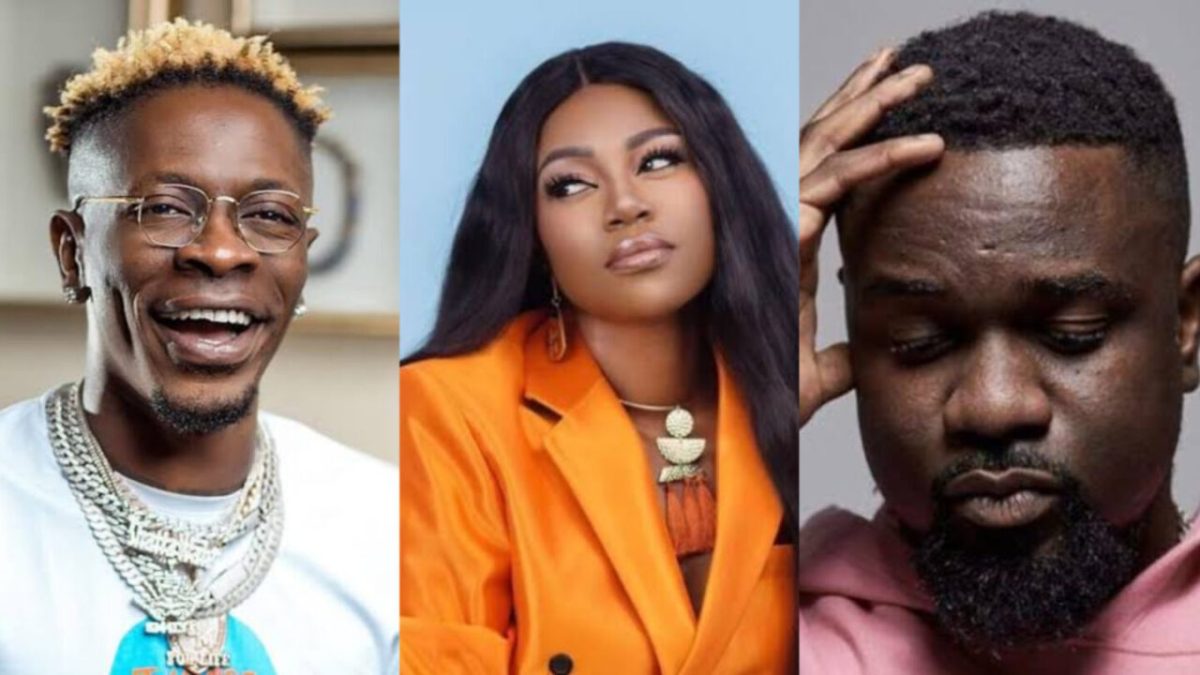 Shatta Wale has reacted to the shocking revelation made by actress Yvonne Nelson on how she was pregnant and also aborted the baby for Sarkodie.
Ghanaian artist Shatta Wale has reacted to the revelation made by popular Gollywood actress Yvonne Nelson in her newly released book titled "I am not Yvonne Nelson," published on Sunday, June 18, 2023, where she stated that she had been pregnant for popular and multiple award-winning rapper Sarkodie and how she aborted the baby.
The actress, who revealed in her book that it was one of the worst decisions of her life stated in a chapter of the book:
I had gone for a pregnancy test to confirm what becomes the most obvious conclusion for a sexually active young woman who misses her monthly flow. I was in the company of Karen. And when the test result was ready, I wasn't strong enough to open it.

On an ordinary day, I would have laughed out loud and that would trigger a string of jolly conversations and jokes. But this was no laughing matter. It was a grim piece of information that was capable of turning my world upside down.

I wasn't the only one responsible for the situation, so I called the man whose potent seed had germinated in me. His name is Michael Owusu Addo, a renowned Ghanaian musician who is better known as Sarkodie

Sarkodie was a budding musician with the potential to become one of the biggest artists in Ghana and beyond. At the time, however, the future looked uncertain, and his way through the maze of life still appeared too foggy to predict. Success was not guaranteed. He was still living with his mother and was not ready to carry a burden while he was being carried by his mother
This prompted a response from Shatta Wale who stated that he found the revelation hard to believe as Sarkodie is a man who would not hurt a fly. The artist later retracted stating that he had made enquires and there might just be a possibility.
He said:
Oh no sark can't do that ? I don't believe this aaaahhhh .. #Abortion like how ? Sark ? Naaaa.. He won't even kill mosquito ..All be lie.

Ok ok according to my checks ,sark and Yvonne are about to shoot a movie … Judge shatta wale have spoken
Ok ok according to my checks ,sark and Yvonne are about to shoot a movie …

Judge shatta wale have spoken 😂😂😂

— SHATTA WALE (@shattawalegh) June 19, 2023
Related posts