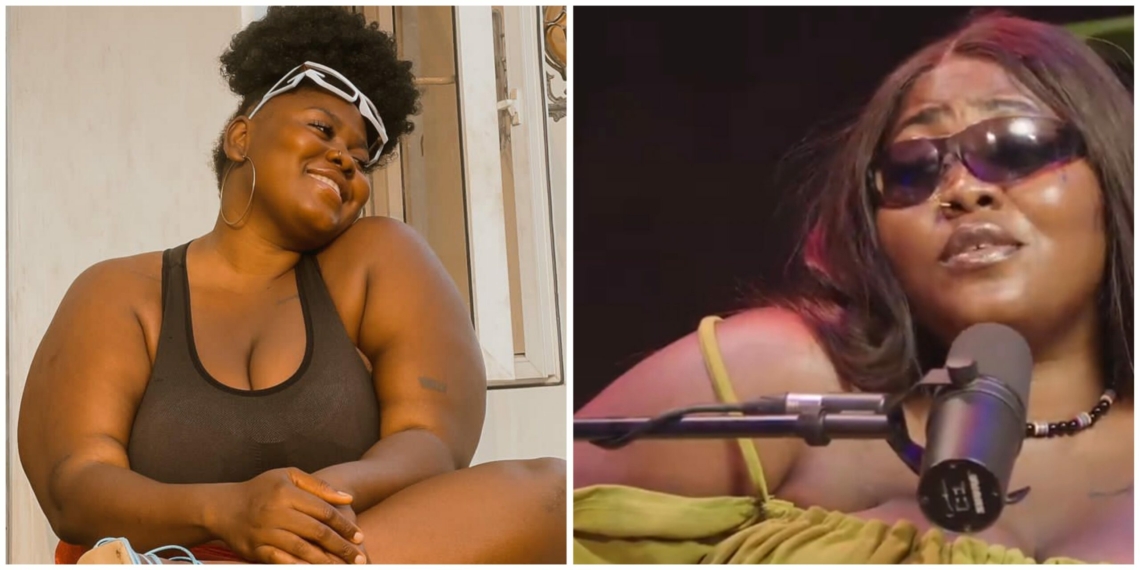 Nollywood actress and social media influencer, Monalisa Stephen has left netizens in shock as she opens up on escapades with her boyfriend in a podcast with OAP Nedu, and others.
The brand influencer appeared as a guest on 'The Honey Bunch' podcast where she discussed body positivity with the hosts.
The highlight of the chat which appears to be causing a buzz on the internet was when she disclosed that her boyfriend goes down on her when she's on her period.
The disclosure however stunned Nedu and other individuals who were present but she reaffirmed her claim. According to her, when he initially did it, she felt it's wrong and tried to discourage him but he kept on doing it which made her surf the internet to know if there are implications and fortunately, there were none.
To Monalisa Stephen, love and sex entails taking everything that comes out of a person but good and bad.
Backing her statement, Monalisa Stephen avowed that some ladies lick their boyfriends' armpits and butts and this is almost the same as her boyfriend going down on her during her period.
Watch the clip below:-
Related posts