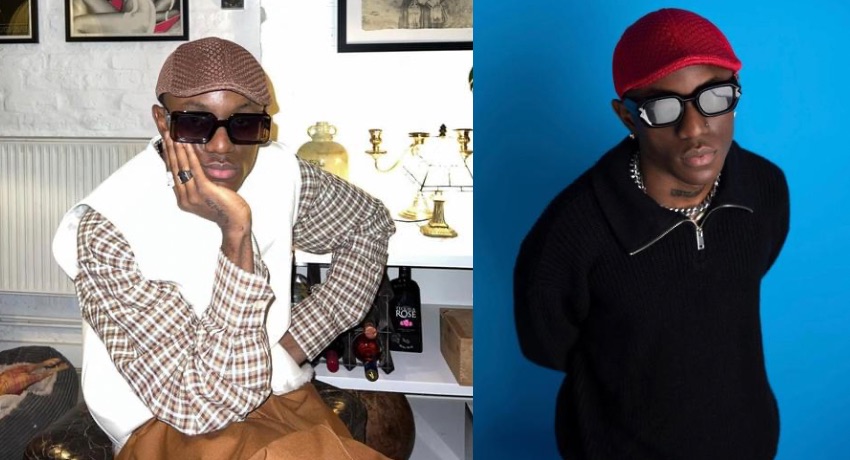 Why I Chose To Pursue Petroleum Engineering Degree At Career Peak – Victony
admin, 9 months ago
0
2 min

read
95
Nigerian singer Victony has opened up on why he chose to pursue a petroleum engineering degree at the peak of his music career.
The singer who is most popular for his hit songs and features including "Apollo", "Holy Father", "Soweto" and more revealed how although he is doing very well in music, he is now also trying to balance it well with securing a Petroleum Engineering degree from the Federal University of Technology in Owerri.
In an interview with Grungecake, Victony had this to say:
"I started music professionally in 2016. I started off as a rapper on SoundCloud. Where I dropped freestyles and different mixes. In 2020, I put out my first body of work; 'The Saturn' EP. I came into the limelight in 2021 when I got featured on 'Holy Father' off the 'Back In Office' project by Mayorkun.
I'm currently studying for a degree in Petroleum Engineering at the Federal University of Technology Owerri.
I feel like they're really separate worlds. You have to be two different people. Doing both, being very active in both, has been a struggle, honestly, because sometimes I literally have to forget I am Victony just to put maximum focus into studying and tests, exams, and all that stuff. I don't go to school as often as I used to, but once in a while, I have to go to school to do some stuff. Sometimes we have presentations. So I have to be present for stuff like that, but other than that, I've been doing everything from home.
…I'm really excited because I feel like the next set of songs that I'm going to be releasing are going to be pretty interesting compared to the Outlaw EP that's already out. It kind of has more depth with the sound, so I feel like that's one my fans will be looking forward to.
And so it excites me that I'm going to be introducing something new, kind of an evolution in a realm they are already really familiar with. So that's really exciting right now, I can't lie to you."
Related posts