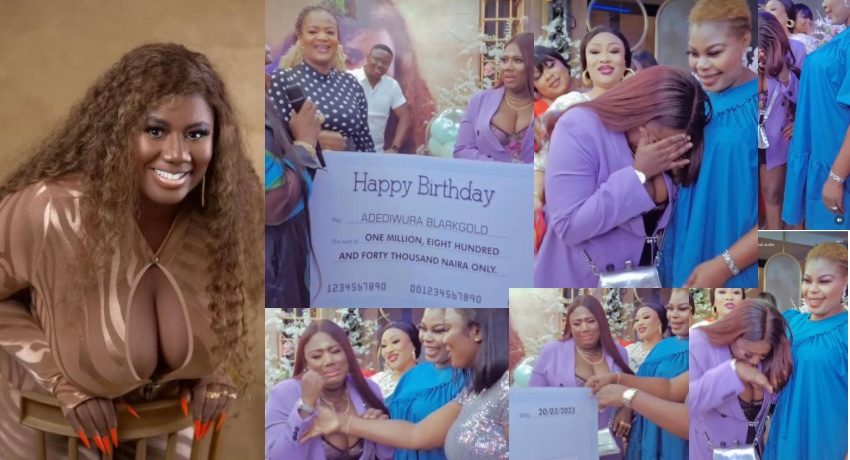 Nigerian movie actress Adediwura Gold has cried uncontrollably on receiving the of N1.8million from her friends to mark her 45th birthday.
The Iku Alhaji actress broke down in tears on Mondat, March 20 as her friends handed her the money.
A woman, who spoke at the presentation of the giant cheque to the Yoruba movie actress, said the actress has good friends and that there was no argument between her friends on how much to contribute in celebration of her birthday. The contributors include filmmaker Biodun Stephen and actress Bewaji.
Adediwura thanked her friends for the show of love. Sharing the video via Instagram, the celebrant wrote:
"Go get yourself FRIENDS like mine. 1.8+m just like that, in this time & era… Ah! Opppoor seh, latest millionaire. To all of you, I say thank you gan & I love y'all."
She joked that for those who have not sent her money, she would visit them with a POS machine.
Adediwura confirmed in another post that she had received the alert of N1.8 million, wondering what she would buy with the money. A pre-birthday surprise party was also organised by her lover and friends in Lagos.
See video:-
Related posts