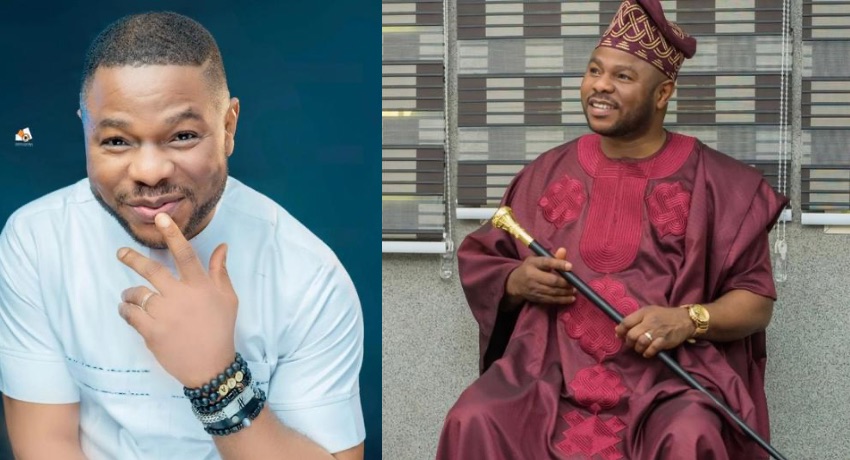 Gospel singer Yinka Ayefele has debunked news of his death and shared the photo of the TikTok user who shared a video purporting that he was dead.
The video, which went viral on Tuesday, had pictures of the singer and his triplets.
It caused panic among the singer's fans across the globe with many people reaching out to him for confirmation.
Sharing a picture of the man behind the fake death video on Facebook, Ayefele wrote:
"This is the guy that posted a video on tiktok dat wrote RIP on popular gospel singer and a radio presenter the founder of #FreshFM Yinka Ayefele. I don't know why most you guys don't confirm about something before posting."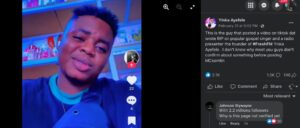 Yinka Ayefele also debunked the death rumour in an interview with Nigerian Tribune. The 55-year-old entertainer said:
"I will not die but live to declare the works of God. God knows the people behind this very dastardly act and will punish them. What will they gain from spreading rumour of my death?
"On Fresh FM, Ibadan this evening, I did my programme called Let's Talk about It jointly with Enitan Olusegun Bamidele (EOB). My phone kept ringing while on the show and WhatsApp messages have jammed by phone as well.
"A lot of my fans and admirers from all over the world kept calling to find out what really happened. On realising it was fake news, they started cursing those behind it.
"I wish to tell Nigerians that I am hale and hearty and not dead. I am not even under the weather. For someone to conjure up this kind of wickedness is disheartening. I have handed over those behind it to God who will mete out appropriate punishment to them.
"My fans, please disregard the rumour. If Jesus tarries, we will be here for a long time."
Related posts