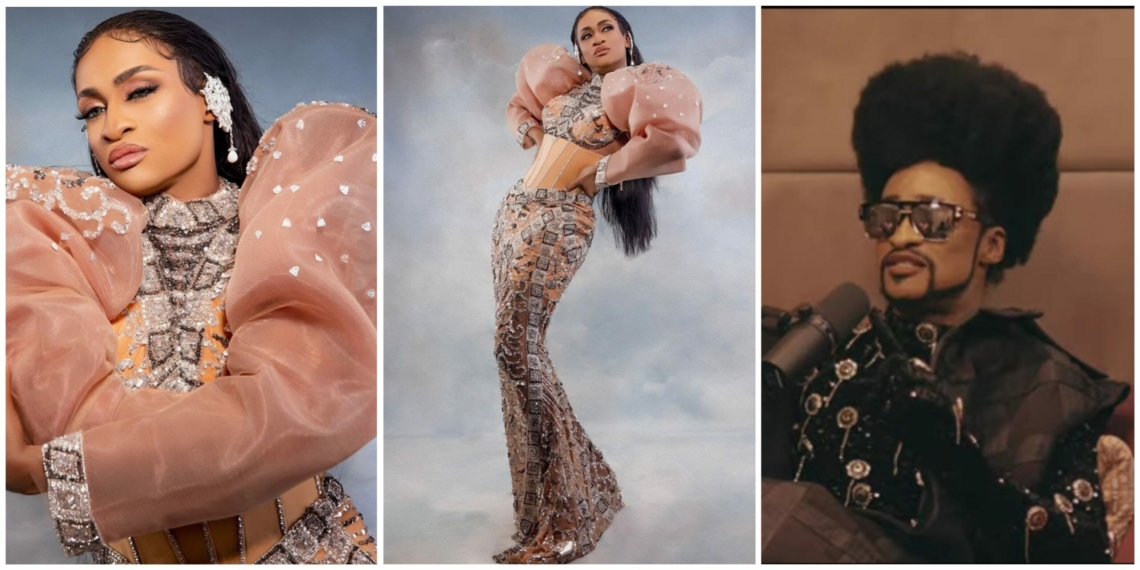 Media personality, actor, and crossdresser, Denrele Edun has narrated how he was almost sexually harassed by a UNILAG lecturer.
During 'Tea With Tay' podcast, Denrele Edun who is known for his cross-dressing lifestyle stated that the lecturer mistook him for a girl and tried getting sexual with him.
He revealed that the lecturer was always super nice and sweet to him and would always tell him to visit him in his office.
Thinking the lecturer was kind to him, Denrele Edun had paid him a visit in his office to submit his assignment and the lecturer kept heaping praises on him for his beauty.
Things took a surprising turn after the lecturer asked him to perform an oral sèx on him which he refused.
Denrele admitted that he was scared, frantic, and perplexed at that moment as he didn't know if the lecturer would fail him if he told him he was not a girl.
In his words:
"I got harassed in a lecturer's office because he thought I was a girl and his course was one of those general courses.

Every time I wanted to submit assignment, he would tell me to come to his office. I thought he was being nice and when I went to his office he was praising my beauty (He said fine girl, come in) and I was like, if I tell him I am not a girl, he would fail me.

He told me to seat on his lap and he told me to give him blow job. I was scared, frantic, perplexed, everything. It was a roller coaster of emotion".
Watch the video below:-
Related posts