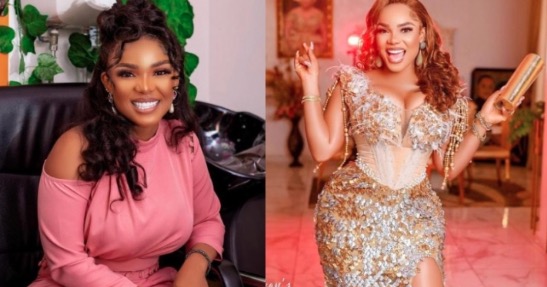 Actress, Iyabo Ojo Addresses Her 'Haters' And Well-wishers Amid Tax-related Issues
admin, 6 months ago
0
3 min

read
520
Nigerian film actress Iyabo Ojo, who is currently facing tax-related challenges with the Lagos state government, has taken to her Instagram account to respond to both her haters and well-wishers.
In her post, Iyabo directly addressed those individuals who harbour bad intentions towards her due to her support for girls' rights and her condemnation of rape.
She warned them that whatever negative wishes they send her way would boomerang upon them a hundredfold. She expressed her anger towards the presence of rape apologists in Nigeria and their unapologetic stance.
In addition, Iyabo Ojo voiced her criticism towards Yoruba tribalistic bigots who were attacking her and taking pleasure in her current challenge simply because she does not support the current Yoruba presidency due to his old age. She expressed her displeasure towards their actions, stating that the feeling is mutual.
The Movie Star went on to note that voicing out her concerns about a government doesn't mean she's fighting them.
On the other hand, Iyabo Ojo expressed gratitude towards those who wish her well. She assured them that she would undoubtedly overcome the tax-related situation as her team is diligently working on resolving the issue. She wrote:
"I have read so many comments in these few days on so many platforms & i just couldn't stop laughing.

Now for those who dislike me & wish me bad bcos i foght for a girl child … every bad you wish me is going to fall on you 100 times plus more…. it shows the number of rape apologists we have in Nigeria…… both male & female…… may God keep protecting these innocent children

Now! Yoruba tribalistic bigots, the feeling is mutual, i detest you even more

& for the rest of you my darling haters, I'm always going to be victorious even in my storm & i will always continue to presssssss your necks. my smiles, my wins will always be your disaster

& for those of you saying I'm fighting the government lol…… i can't help you if you can't read or listen to comprehend… stating my grievance or questioning the government is not fighting them. It's called speaking up & speaking out & i will continue to do so…. so help me, God

I pay all my business taxes to the best of my knowledge & ability but this personal income tax based on my celebrity status i questioned bcos i feel the amount is outrageous & coupled with the fact that i heard some rumors that they where going to come for me.

…I got very upset,

….now we had gone back & forth with this enormous amount & i have declared how much i make as a celebrity, which can be investigated & verified, i expected that my celebrity tax will be based on the amount i make as a celebrity and not as a business woman bcos for my business i pay tax..

Now, if after this explanation you still can't comprehend, then i can't help you …..

Lastly, for my dearly beloved concerned fans & beloved ones, my team is handling it & everything will be done right in due process & I'm good…… Thank you all, love you all, my beautiful people."
Related posts