The alleged pregnant side chicks of Afrobeat sensation Davido, Anita Brown and Ivanna Bay, recently had an altercation on Instagram as they threw serious shades at each other.
Anita, an American businesswoman, and Ivanna, a French model, have become the talk of town since they went public with their alleged pregnancies for the singer.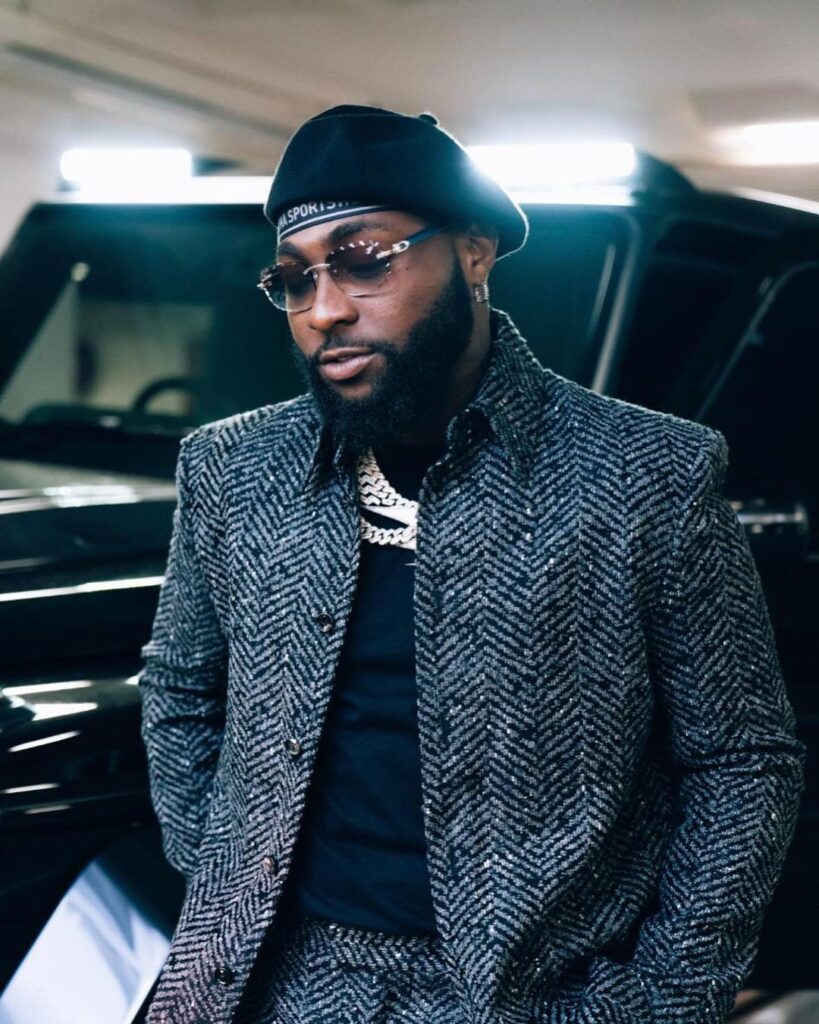 Their recent feud started when Anita took to her Instastory to throw subtle jabs at Ivanna. She boldly claimed that her surgically enhanced figure looks way better than Ivanna's, despite the fact that she also went under the knife.
Anita didn't stop there as she also criticized Ivanna Bay for attending Davido's concert in Portugal, insinuating that she is seeking clout and relevancy. She also warned people to stop comparing her to Ivanna because they are not in the same social class.
Read her full post below:-
"We both got surgery
But we all know who looks the best
Also stop comparing me with to other allegedly pregnant woman @ninateente
Idc what they are doing
I'm not running after no man at his concerts to be relevant
Thave businesses to run
I cannot just take a break from real life
I have a schedule
When i get real time y'all will see me, just know!
And it won't be at a concert
It will be more like the Hermes store, the jewlery store, the car dealer, catching a flight to morroco or st tropez. I never been a
basic catch silly rabbits tricks are for kids
IM THE TOP DAWG OF THE ALLEGED PREGNANCIES"
In response to Anita's obvious shades, Ivanna slammed her for promoting women's empowerment while simultaneously body-shaming and belittling her fellow woman.
She also described her as 'fake' for claiming to stand for something but acting in a contradictory manner. Ivanna further suggested that Anita might not actually be as busy with her business endeavours as she claims, as she seems to have ample time to engage in online conflicts.
The French lady wrote,
"You are talking about woman empowerment but you take down another woman's body and compare yourself to her..! Ma belle you are fake and contradictory

We both know you would have dreamed of being at my place at that moment… And auntie stop saying you're a busy business. I woman because you / have plenty of time to post stories about people's wives and their dead children or other woman's body."
See below:-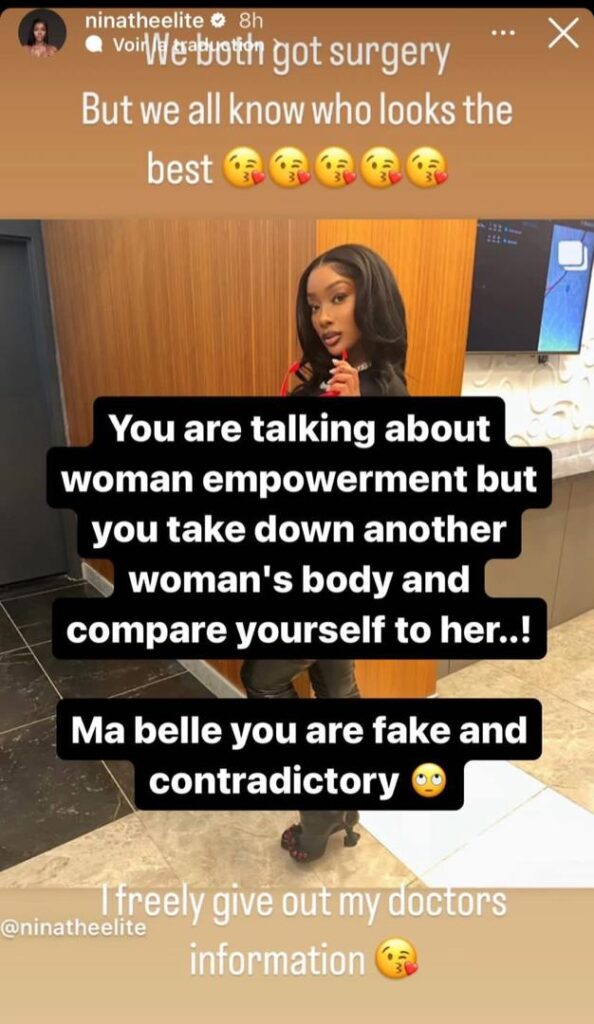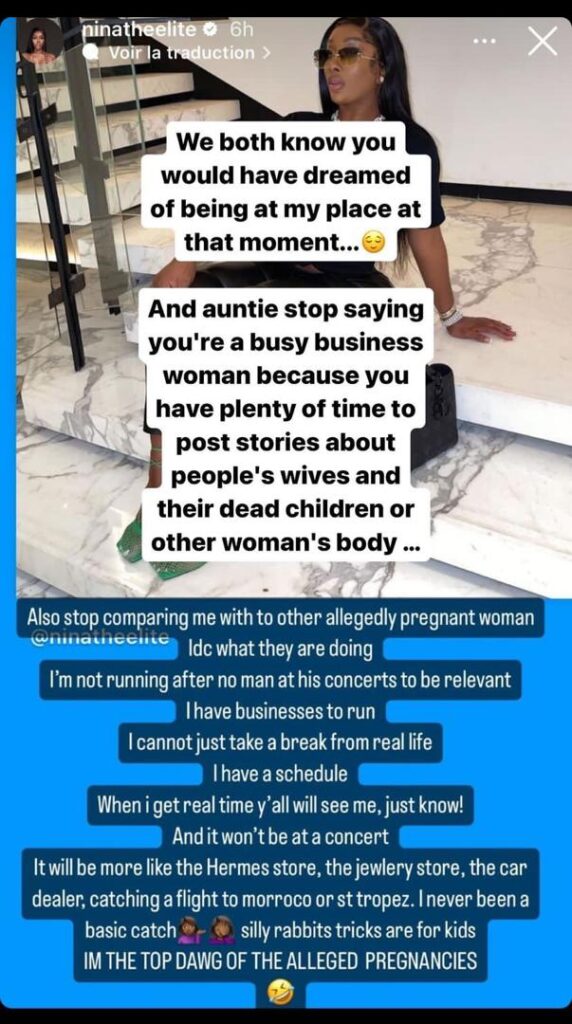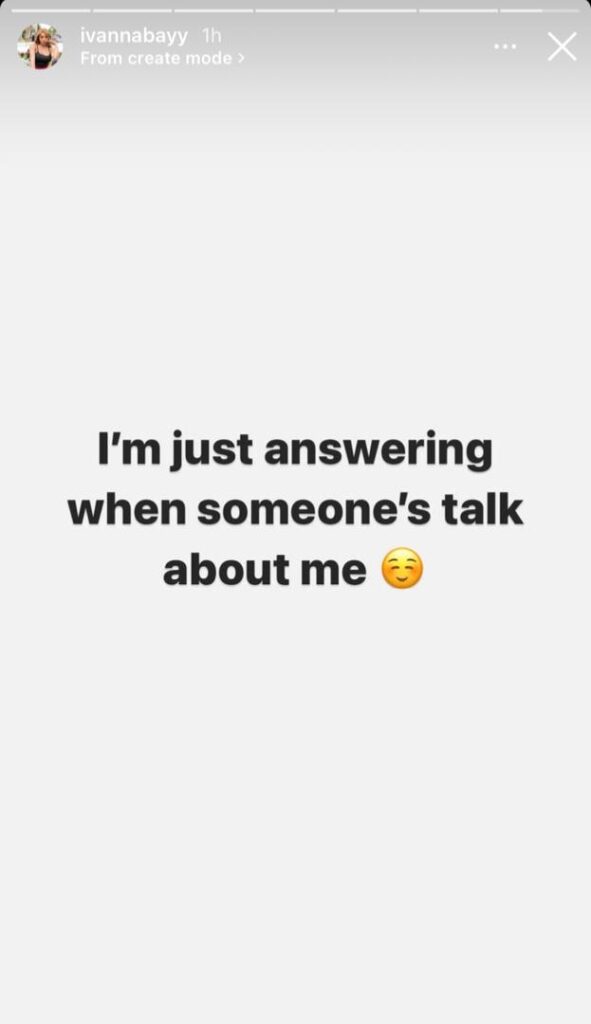 Related posts