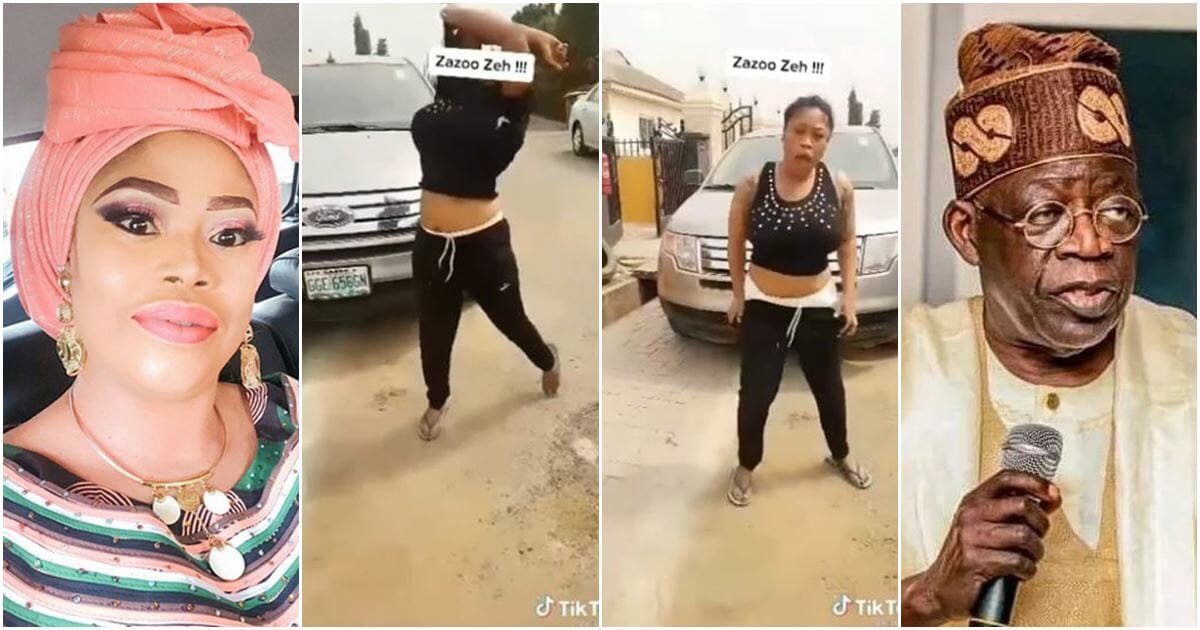 Yoruba actress, Bimbo Akisanya went berserk to celebrate Bola Ahmed Tinubu's victory at the just concluded presidential election.
Taking to Instagram, the actress shared a video of herself dancing on the street in celebration of Tinubu's win. At a point, Bimbo took off her polo and pulled her trousers down a bit while energetically grooving to Portable's hit track, 'Zazuu Zeh'.
Bimbo Akisanya expressed her unwavering support for Bola Tinubu and declared that he was not responsible for the current problems in the country.
She wrote:
"@officialasiwajubat ti ZEHHHHHH. TO ALMIGHTY GOD ALONE BE ALL THE GLORY🙏
"Dear fellow Nigerians both home & in diaspora, it is true that we've been hurt, it is true that we've been cheated, yes we are angry with the present government. We are all feeling the heat.
"But the fact still remains that, Asiwaju is not the president, so there's little that he can do for now. Let's face the fact & be realistic, we were all shouting Sai Baba Sai Baba when Asiwaju introduced Buhari to us cos we saw him as our messiah.
"Our parents & grandparents were also shouting SAI BABA & prayed for him to win. Are we now going to k#ll or disown our own parents????
"BAT2023 is here & some of us believe BAT is here to correct so many things. Let us come together & wish Nigeria well. Honestly, ASIWAJU won't disappoint us👏 let's at least see what he's going to do in 2yrs.
"TO THE IGBO'S, we love you & nothing can separate us. We are all siblings, politics, politicians & tribes won't separate. E MA BINU👏👏
"TO THE NORTHERNER, we will never forget this favour, you are the real MVP. We owe you🙌🙌
MRS AISHA BUHARI, when you call God once, he will answer you thrice, you will never know sorrow for the rest of your life, ma🙏 Yorubas will never forget you, we love & appreciate you, ma💜❤
MAY ASIWAJU'S REGIME BE FAVOURABLE TO US ALL IN JESUS MIGHTY NAME🙏
@kingmcoluomo may God Almighty always crown your efforts🙏 congratulations sir."
Watch the video below:-
Related posts