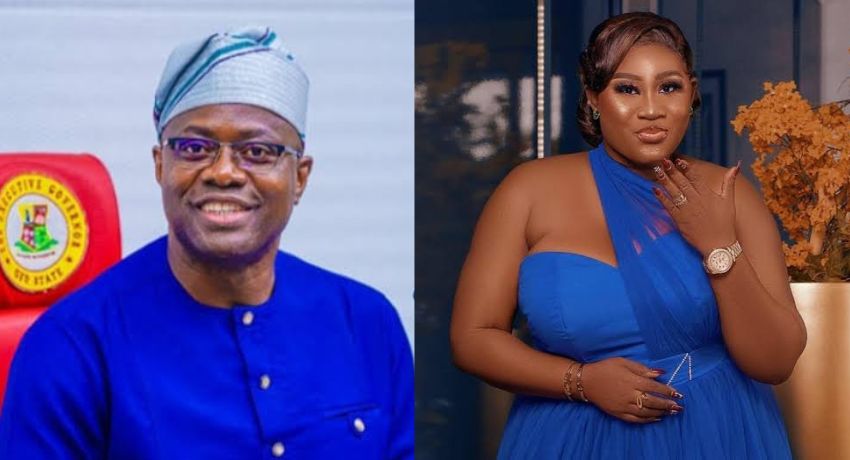 Nigerian movie actress, Yetunde Bakare has in an open letter, addressed why politicians in the country need to take a cue from Oyo State Governor, Seyi Makinde's administration.
Her call comes on the heels of Seyi Makinde's early lead in the just concluded gubernatorial elections. The actress shared a video, where some indigenes of Ibadan trooped out in their numbers in excitement, over Seyi Makinde's high chances of re-election into power.
According to Bakare, Seyi Makinde reflects the importance of being a good leader. She insists Makinde is loved and this is evident in the manner in which he is being celebrated even before the official announcement of results by INEC.
Yetunde Bakare, however, urged politicians not to always wait till their tenure is up before starting to do the needful and to emulate Seyi Makinde. She wrote:
"Dear Politicians y'all needs to learn from GOV SEYI MAKINDE of OYO STATE, his people love him because he's a good man and they started jubilating, chanting his name even before INEC starts counting all the results.

Now that you know the citizens know better and they deserve the very best y'all need to sit tight and do better.

Don't always wait till your tenure is almost over before you start doing the needful in other to use it to contest for 2nd term !

We're not dump and we don't have Amnesia so we'll always remember everything you do and hold you accountable!

Don't get too comfortable because of today's win , work for the people as promised and see how you'll be accepted with love and no struggles."
Related posts