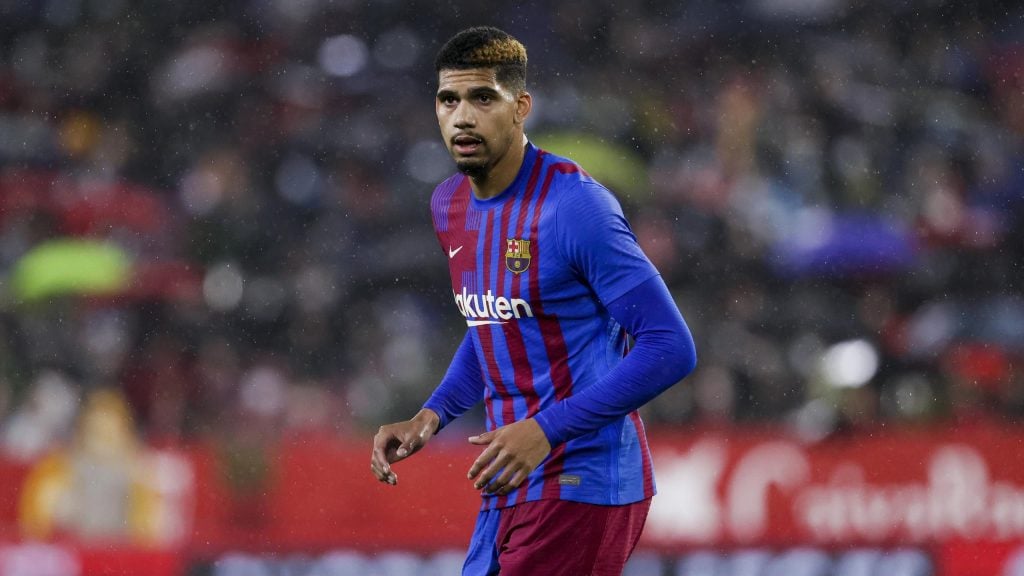 Be humble, you have long way to go – Barcelona's Araujo slams Man United star
Barcelona defender, Ronald Araujo has slammed Manchester United's youngster, Alejandro Garnacho over the Argentine's behaviour after the Red Devils' Europa League win over the Catalan side in the knockout stages.
Araujo said the young winger should be more 'humble'.
Manchester won Barcelona 4-3 on aggregate after a pulsating display in Spain followed by a stunning second-half performance in England in which Fred and Antony scored the decisive goals for the Red Devils.
During the game, Erik ten Hag introduced Garnacho as a second-half substitute and the youngster troubled the Catalans' defence down the left flank.
However, it was his actions after the game that really caused a stir.
While celebrating Manchester United's victory after the game, the winger made a 'binoculars' gesture with his hands which appeared to mock Barcelona star, Pedri's trademark celebration.
The Spanish-born Argentine went further to upload a picture of the gesture to Instagram alongside the caption, 'The big team advanced to the next round', which appeared to be a mockery to Barcelona.
Araujo told South American outlet infobae: "Yes," when asked if he was upset with Garnacho's behaviour.
"It wasn't the time to post that. I think humility is important. He's still young and has a long way to go. I think you have to be humble."
Related posts