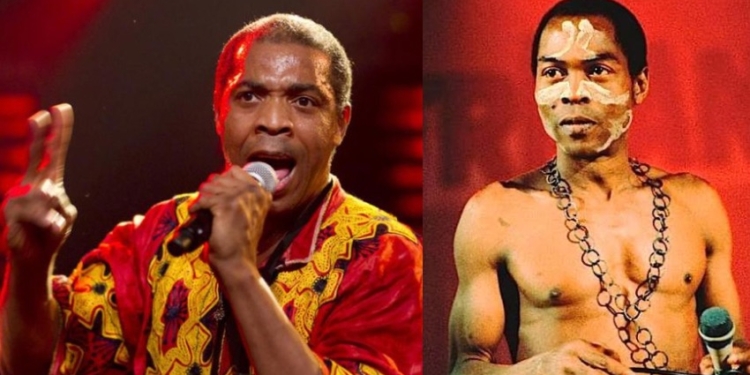 Afrobeat singer, Olufela Olufemi Anikulapo Kuti aka Femi Kuti has revealed a prophecy that was made against his family shortly after he lost his father.
Speaking with media personality, Chude Jideonwo, Femi Kuti who is the eldest son of late afrobeat pioneer Fela Anikulapo-Kuti, claimed some people predicted that 12 of his family members would die in quick succession.
The said prophecy came after the consecutive deaths of his father; his sister, Shola Kuti and a cousin.
Femi Kuti added that the period was particularly difficult for him because being the first son of the family, they had internal family problems and he was in charge.
Unfortunately, it was during that crisis that his wife, Funke left him and many just concluded that he would run mad.
In the multi-instrumentalist's words:
"Fela had just gone [died]. My sister [Shola] had gone. My cousin had gone. Some people were predicting that 12 of us would die. And I [was] saying, is this prediction going to come true?

We had our internal family problems. They would say, 'You know, you are the first son; you must do it.' And I would say, 'Who born me inside this wahala like this?' Then my wife go [got separated from me]. And they said, 'Femi is going mad.' It was terrible."
He, however, said he was thankful for the experience, adding that it made him who he is today.
Related posts