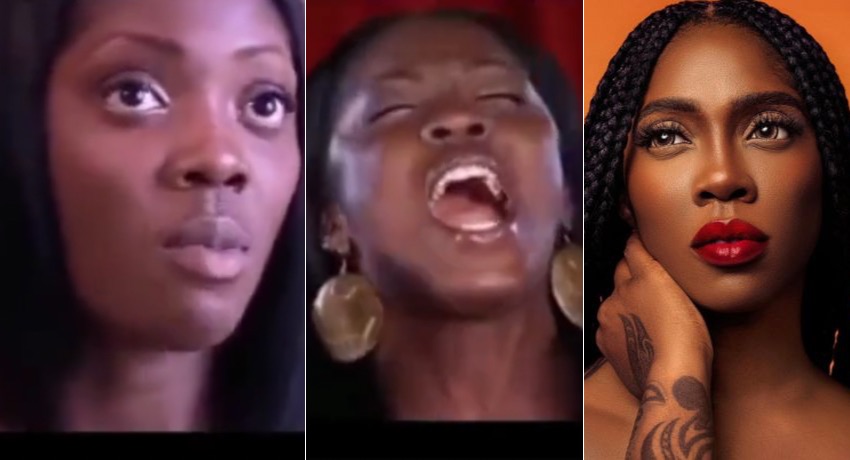 An old video of Nigerian songstress, Tiwa Savage has found its way back to light, showing the artiste auditioning in a UK music talent show.
Tiwa Savage is undoubtedly one of the most talented female vocalists in the country's music industry, but she has also had her fair share of rejections and hardship on the way to the top.
The video captured the moment Tiwa Savage auditioned to be a part of the X-Factor talent show in the UK.
Tiwa Savage seemed slightly nervous before she appeared in front of the three judges but she proceeded to sing her heart out once it was her turn to audition.
Unfortunately, the singer didn't get to the next stage despite her attempt.
See video and some reactions below:-
JoshusaAkeh wrote: Never give up!
bishopfrancis wrote: TiwaSavage this has to be an intro song in your next album or ep :sob::pray:or at least as an interlude in between tracks
palms_up_together wrote: anyhow abeg we just need to listen to this and be reminded everyday that a hero lies in us.
skinnypheel wrote: She went from this to singing Koo Koo fun and Koroba.
Keisha_zxc wrote: The voice is beautiful.
Michaeljoshua92 wrote: Humble beginning, who knew she would be singing sugar cane now. I grieve different.
Fraziwonder wrote: Better than Beyoncé in my books.
Related posts