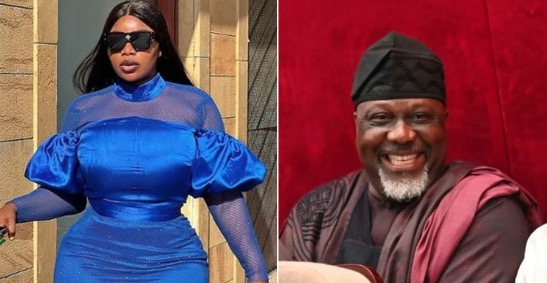 Skit maker, Amarachi Amusi, popularly known as Ashmusy recently made a clarification about her alleged romantic relationship with politician Dino Melaye.
Recall that the allegation as regards Ashmusy and Dino's relationship was presented by the controversial Instagram vlogger Gistlover, who insinuated that the former senator had a threesome with her and her friend, Ada Jesus.
This revelation was followed by media personality Nedu's comment on his show, "The Honest Bunch" podcast, where he mentioned that he bumped into his friend engaging in a threesome with two well-known female influencers at a hotel.
In a recent interview, Ashmusy was asked if she had anything to do with Dino Melaye and seized the opportunity to set the record straight regarding these rumours.
She clarified that she has never met Dino Melaye in person and has never been in a romantic relationship with him, contrary to the speculation surrounding their alleged connection.
She claimed that she only knows him online.
Watch the video below:-
Related posts