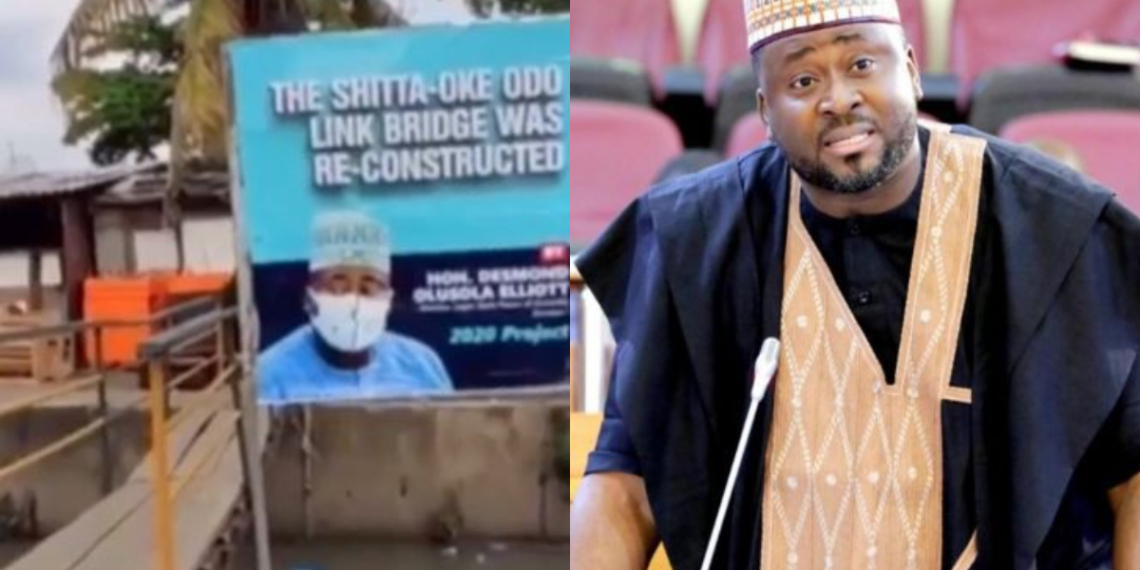 Desmond Elliot, a Nigerian filmmaker turned politician, has cleared the air on the construction of a wooden bridge known as the 'pako bridge' for residents in his constituency.
When asked about the popular wooden bridge with his photo attached, the actor clarified during an interview on TVC's Your View show.
Remember that the lawmaker was dragged online in 2020 for poor bridge construction and toilet commissioning in the Surulere community.
Desmond, on the other hand, said he went to the area to console a mother who had lost her 13-year-old daughter in a canal.
According to him, while on their way to Shitta to retrieve the girl's body, the bridge that crossed the canal was very fragile, and the residents begged him to help them rebuild it.
The thespian stated that he donated N800,000 to the community for the bridge and that they eventually reached out to him and insisted on putting his picture on the bridge to show their gratitude.
Desmond stated that the bridge is no longer in good condition and that he has brought it to the attention of the state government to be repaired.
See video below:-
Related posts