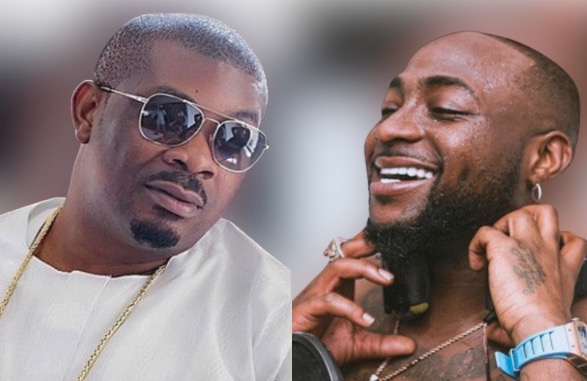 Don Jazzy Reacts As Davido Declares Him His Mentor
admin, 6 months ago
0
2 min

read
606
Don Jazzy, a well-known Nigerian music mogul, recently shared his pride in the legendary Afrobeats musician Davido after the latter referred to him as a mentor in an interview.
Davido talked about his early musical endeavors, his professional development, and his first meeting with Don Baba J in an interview with YouTuber Tayo Aina.
The musician compared his first contact with Don Jazzy to meeting Jesus and recently shipped in his 2023 Mercedes-Maybach worth N447 million via air hailed it as an extraordinary experience.
Additionally, he acknowledged Don Jazzy as his mentor and that it required courage for him to stand in front of him during their initial meeting.
Davido said:
"Don Jazzy was my mentor. I remember the first time I saw him, it felt like I was looking at Jesus. It was truly amazing".
Don Jazzy responded to the interview by praising Davido's accomplishments. He said that even though Davido is his mentor, his work ethic still serves as a constant source of inspiration for him despite his tremendous fame and wealth.
As a result of the singer's elevated status as his mentee, he also admitted that he had not let him down.
Don Jazzy wrote:
"And that's how life is @davido Now I look at all you have achieved and I am super proud of you. Even with all that success and wealth I look at your work ethic and I am highly motivated. I'm glad that as a mentor I haven't let you down too. We thank GOD. More blessings bro".
"And that's how life is davido Now I look at all you have achieved and I am super proud of you "-Don Jazzy reacts as Davido describes him as his mentor

Shalom | #NigerianIdol | Bosola | Juicy pic.twitter.com/igZWfmZZqW

— Reddishtvmedia (@reddishtv_) June 5, 2023
Related posts