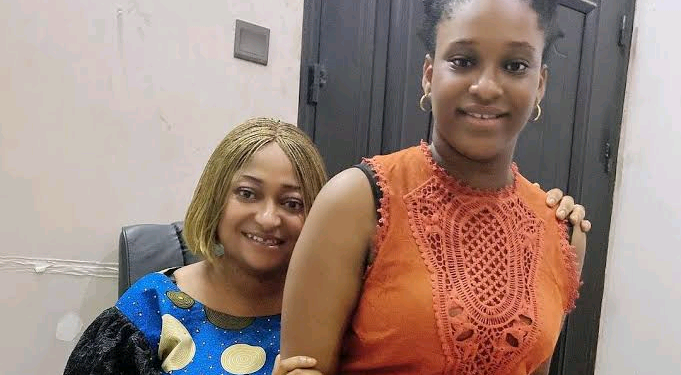 Daughter's Poisoning: Ronke Oshodi-oke Speaks On School's Investigation, Catching The Perpetrator
admin, 7 months ago
0
2 min

read
820
Nigerian Actress, Ronke Oshodi-Oke, has disclosed that her daughter has returned to the school where she was poisoned.
Recall, Ronke recently took to social media to cry out after her daughter was poisoned at the university.
According to the movie star, bleach was poured into her daughter's water bottle,, and she drank from it unknowingly.
The actress explained that it took three hospitals for her daughter to be revived after she was poisoned at her private university.
Shedding more light on the situation during an interview with Punch, the mother of two said that they are not yet aware of who the perpetrator is but the school are carrying out investigations.
The Nollywood star explained that she strongly warned her daughter before allowing her to return to school.
Her words;
"I did not let her go back without strong warnings. I told her that whenever she wants to eat, she should be careful. I also told her that she should never leave her food or drink unattended, for whatever reason, even if she is going to the toilet.

" I cannot be at peace letting her go back to the same school. I have called her more than five times today (Thursday). Whenever I call and she does not answer the phone, I would be worried. However, I know the people in the school would have seen the video I made. I will still go there on Monday to have a meeting with them. If they don't tell me what I want or respond well, that is when I will mention the name of the school. We don't know the people who actually did it, but according to them (the school), they are investigating the issue.

The devil is living in some people's children. The children we are talking about here are between the ages of 16 and 20. I see them as children, and I wonder why such children could think of doing something so evil. When they become proper adults, what would they then do?"
Ronke added that the school fees of the child in question amounted to N1.3m yearly.
Related posts