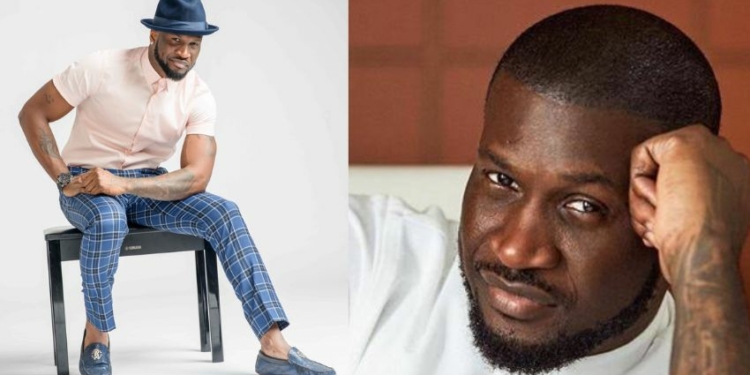 Nigerian musician, Peter Okoye professionally known as Mr P, has revealed that he was originally supposed to become a professional footballer but instead found success in the music industry.
In a recent tweet, Mr P expressed gratitude for his career as a musician but also shared his regret about not pursuing football.
He wrote:
"Was supposed to be a Soccer Player or a professional footballer. But today I am grateful to be a professional and successful Musician/Artiste.
When life changes the direction of your future, it might be fun to see where those new horizons take you. But l still wished I was playing football though. God bless us all in all we do."
Peter Okoye has received a flurry of responses on Twitter after sharing the tweet about his past aspirations of becoming a professional footballer.
The post garnered thousands of likes and retweets, with many fans sharing their own reactions to the musician's revelation.
Some fans expressed their surprise and admiration for Mr P's success in the music industry, while others shared their own regrets about missed opportunities.
One Twitter user wrote,
"Wow, it's amazing how life takes us in unexpected directions. You've done incredibly well as a musician, Mr P. Your talent and hard work have paid off."
Another user commented,
"I can't imagine a world without your music, Mr P. You've touched so many lives with your art".
Many fans also shared their love for football, with some encouraging Mr P to pursue his passion for the sport.
One fan wrote,
"You can still pursue football, Mr P! It's never too late to follow your dreams."
Another user commented,
"Who knows, maybe you could even combine your love for music and football and create something truly amazing!"
Related posts