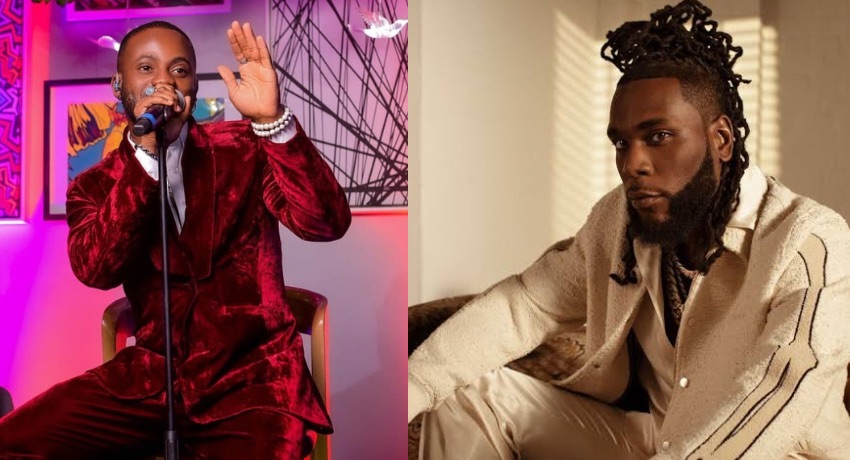 $100 Million: Korede Bello Revisits Drama With Burna Boy
admin, 8 months ago
0
2 min

read
99
Nigerian singer, Korede Bello has revisited an online drama from last year, involving Burna Boy and $100 million.
The drama actually started with megastar artistes, Burna Boy and Wizkid. Wizkid made a post saying:
"I can decide to stop touching the mic today and y'all Lil ni**as can't touch the wealth. Even if you ask your mom and dad for help. #MoreLoveLessEgo #Everybody'sDaddy. Also soon, I will open a class where I will teach you all ni**as how to get all you deserve with less stress and smart business choices. Moving forward, y'all address me as sir or daddy before mentioning my name! Ok babies!".
Then, in response to Wizkid's post, Burna Boy made a braggadocios post on his own Instagram story where he said: "I can't talk money with you if haven't made $100M this year. Just smoke BRKFST and sit down."
Then, in response to Burna Boy's statement, former MAVIN star, Korede Bello took to Twitter to say: "100 million dollars is not a lot of money thougH"
Immediately Korede Bello made this post, netizens started dragging him heavily. One person said,
"No offense ooo… Shey you don make that kind money for your career…", while another said, "You know 100m dollars is 74 billion naira right? Make i close mouth because it fit be sarcasm", and another said, "Shut your mouth… Not even Elon Musk would say that… Haba"
In a new interview with The Cable Lifestyle, Korede Bello reiterated once again that Burna Boy's $100 million is not a lot of money and why he said what he said. In his words:
"It proved my point that everything in this life is subjective. I always say that if someone comes and says this is my experience, why are you arguing with somebody's experience? Because your own reality doesn't match mine, doesn't mean that you should argue.

So, I came out to say it is not a lot of money for me, I'm claiming that as my experience so why are you arguing my experience? It has proven the same thing that people are not after the subject itself, it's a personal thing. They are angry about their reality. What I was doing was personal, $100 million is not a lot of money for me. "
Related posts