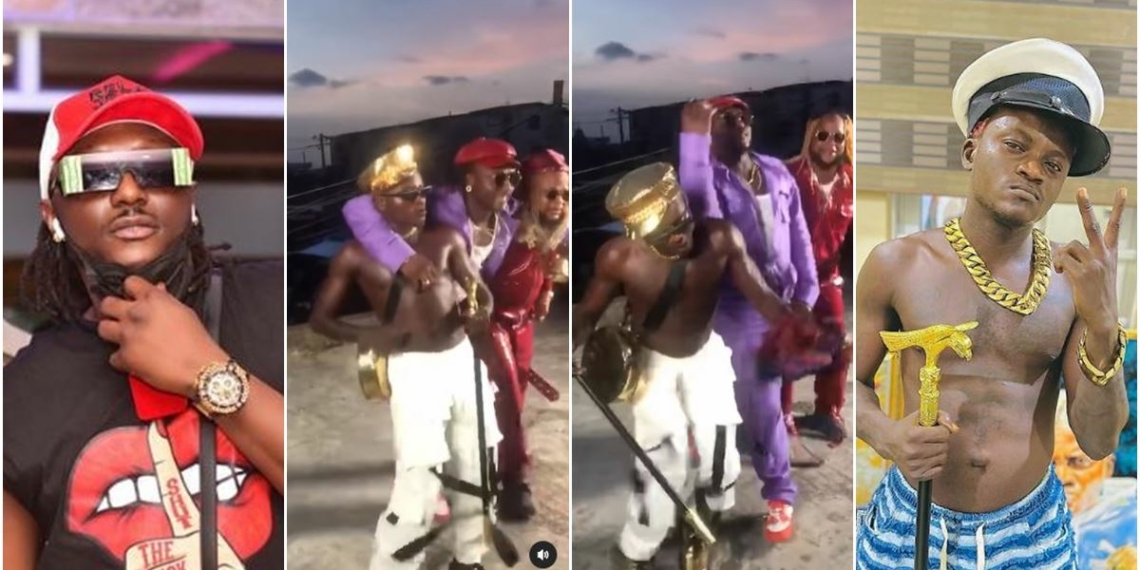 Nigerian musician and performer, Terry G, with full name, Gabriel Oche Amanyi, has stirred massive reactions and anticipation from fans after he hinted at a new project with street-hop artiste, Habeeb Okikiola, widely acknowledged as Portable.
Via his Instagram page, Terry G posted a video showcasing himself and Portable actively engaged in shooting a music video.
While specific details regarding their collaborative effort remain undisclosed, Terry G dropped subtle hints suggesting their combined efforts are focused on creating a remarkable song.
Captioning the clip, Terry G wrote:
"loading … G "
The unexpected alliance between Terry G and Portable has piqued the curiosity of their respective fan bases, generating a flurry of speculation and anticipation. The prospect of these two influential artists coming together to craft a piece of musical brilliance has undoubtedly captured the attention of the music industry and enthusiasts alike.
As fans eagerly await further updates on this intriguing collaboration, the social media buzz surrounding Terry G and Portable's joint venture serves as a testament to the artistic impact and collective excitement they have generated. With their combined talents and unique styles, music enthusiasts are left to eagerly anticipate the unveiling of this collaborative endeavour, eagerly speculating about the musical magic that Terry G and Portable will undoubtedly create together, mainly due to their 'razz' behaviour.
Watch the video below:-
View this post on Instagram
See Reactions Below:-
Related posts