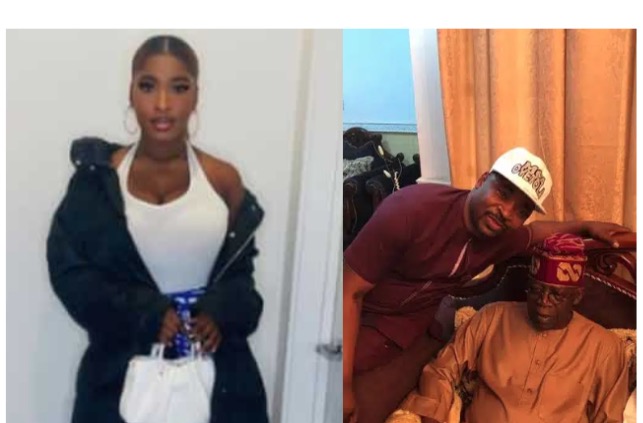 Ayinke Akinsanya, the daughter of transportation executive Mc Oluomo, has addressed critics who are ridiculing her family for their support of president-elect, Bola Ahmed Tinubu.
Ayinke who is a nurse abroad said that she won't tolerate being bashed by Nigerians over her presidential choice as she had been mute when others were busy showing off theirs.
Speaking with her foreign accent, Ayinke noted to detractors that she won't be stooping to their level to throw insults.
In series of posts on her Instagram page, she warned that her critics should stay far away from her, as they're not in the same level.
Watch The  Viral Video Below:
View this post on Instagram
See Reaction Below
abiola.deb said: "She's supposed to be cleaning that toilet oh! Instead your faking accent omo ale!"
jokegold_xx said: "Trust me dear your Yoruba is better than that accent!!!! Just be you my dear nobody is dragging you don't bring anything upon your self."
edingor_trainings said: "Omo Agbero even with all the relocation and money spent on school accent is still like that of agbero. You can take the agbero out of Nigeria but a tout will be a tout no matter what. Eleleya."
kinghashthattag wrote: "God abeg! Accent wey wear Agarawu jeans!"
scenty_collection wrote: "Which accent be this abeg?"
glassysassy_ wrote: "We are going through alot already please shut up"
Related posts