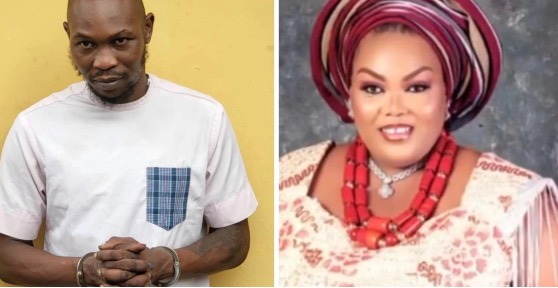 Motunrayo, the sister of embattled Nigerian Afrobeat singer Seun Kuti, claims the Lagos State Police Officers who came to search her brother's house were humiliated.
Recall that the musician had over the weekend attacked a police officer because he allegedly threaten to kill him and his family members.
Kuti was detained after reporting to the Lagos State Police Command for an investigation on Monday.
Motunrayo posted a video on her Instagram page showing how their family members treated the police officers who came to search Seun's house.
Seun Kuti was seen in handcuffs at the entrance to his house in the video, while his family insisted on searching the police officers before granting them access to the house.
The cops gave in and entered this singer's apartment to conduct a search.
Seun's sister went on to say that the security officers were treated like zombies as they were ordered around.
She wrote:
We sef treated them like zombies, stand attention, empty your pocket, stand here first, commit you show no go that side o na there my juju dey.
Related posts