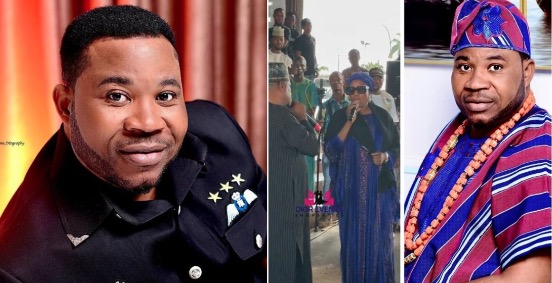 A recently surfaced video shows a woman making claims about the late Nollywood actor, Murphy Afolabi's alleged debt of N1.4 million to her.
The lady revealed this during the Fidau Prayer held on Monday, May 22nd, 2023, in Agidingbi, Ikeja, Lagos State.
Recall that Murphy Afolabi, aged 49, passed away after reportedly slipping in his bathroom and hitting his head on the floor, resulting in his untimely demise.
In the recent video, the woman stepped forward and informed the Alfa (religious leader) that she had engaged in a business arrangement with Murphy, who allegedly owed her N1.4 million.
She further stated that a committee is already working on recovering the owed funds from the deceased actor's family.
Watch the video below:-
Related posts