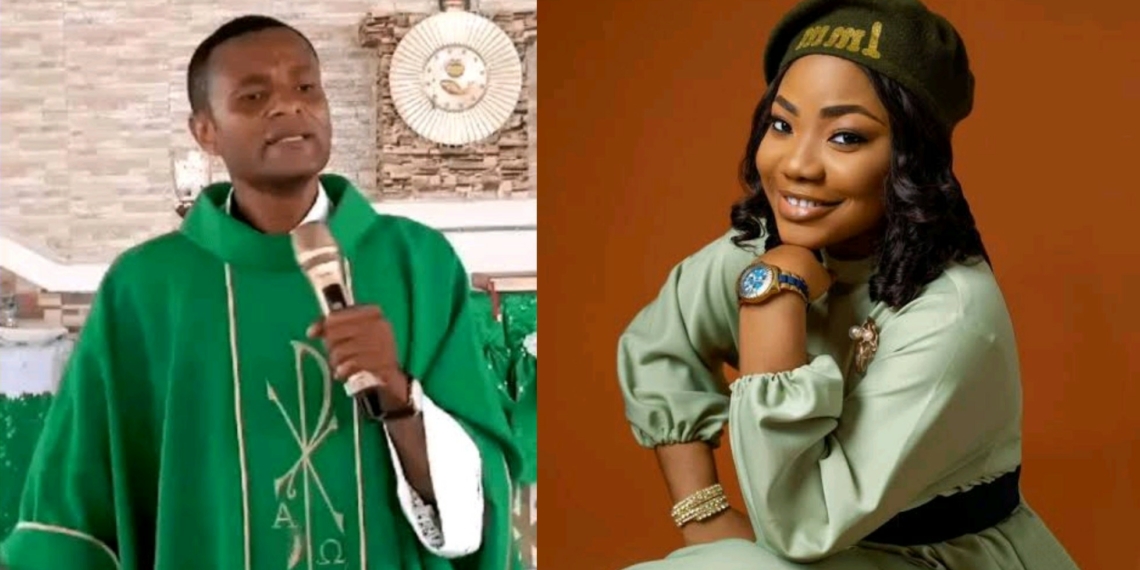 The Catholic Priest of Abuja Archdiocese, Rev. Fr. Chinenye Oluoma, has berated gospel musicians who charge high fees to perform at churches.
From time immemorial, since church musicians or gospel artistes sing or minister for or to God, the argument has always been, whether they should be paid for the services rendered.
While a great number of clerics believe that Gospel artistes should not charge fees since it is the work of God that they are doing, Gospel musicians argue that a lot of time goes into composing songs and rehearsals for performances to be perfected and like pastors who are paid to preach in some climes, they deserve to be paid commensurately, as well.
Fr. Oluoma, during his recent sermon, decried how religious worship has become costly.
Citing Mercy Chinwo as an example, the cleric, in viral video, reteirated that the gospel singer charges N10M as performance fee in churches.
His words;
"We have made religious worship expensive. If I have to bring Mercy Chinwo to come here and sing, how much will I pay? She might charge 10 million naira. Then I will have to collect the money from church members to pay her.
These are the tragedies we have brought into the church; an artiste will come to the church to minister for 10 million or 5 million, that's much. I'm not against paying her, you must pay her because you invited her".
WATCH HIM SPEAK BELOW:-
Related posts