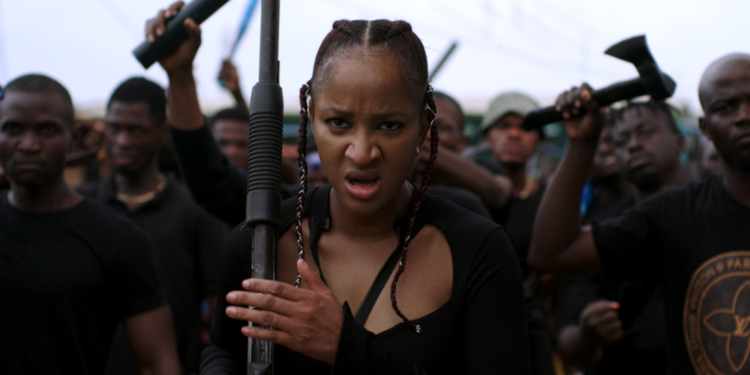 Lagos Government Blasts 'Gangs of Lagos' Promoters
admin, 8 months ago
0
2 min

read
765
In a statement, the Lagos State Government charged that the makers of the film "Gangs of Lagos" had made fun of Lagos' cultural heritage.
According to the statement published on the official website of the state government, which reads:
"Lagos State Government has expressed displeasure with the promoters of the "Gangs of Lagos" film/series over cultural misrepresentation and for portraying the culture of Lagos State in a derogatory manner.
"A release signed by the Commissioner for Tourism, Arts, and Culture, Pharm. (Mrs.) Uzamat Akinbile-Yussuf said the Ministry, being the regulatory body and custodian of the culture of Lagos State, views the film/series as a mockery of the Heritage of Lagos.
According to the statement, Uzamat Akinbile-Yussuf said: "We are of the opinion that the production of the film 'The Gang of Lagos' is very unprofessional and misleading while its content is derogatory of our culture, with the intention to desecrate the revered heritage of the people of Lagos. It is an unjust profiling of a people and culture as being barbaric and nefarious. It depicts a gang of murderers rampaging across the State".
Akinbile-Yussuf maintained that the Adamu Orisha, popularly known as the Eyo Festival, is rarely observed and only comes up as a traditional rite of passage for Obas, revered Chiefs, and eminent Lagosians.
She added that the Eyo Masquerade is equally used as a symbol of honour for remarkable historical events.
"It signifies a sweeping renewal, a purification ritual to usher in a new beginning, a beckoning of new light, acknowledging the blessings of the ancestors of Lagosians."
However, the statement by the Lagos State Government has been widely condemned by Nigerians on Twitter.
Related posts