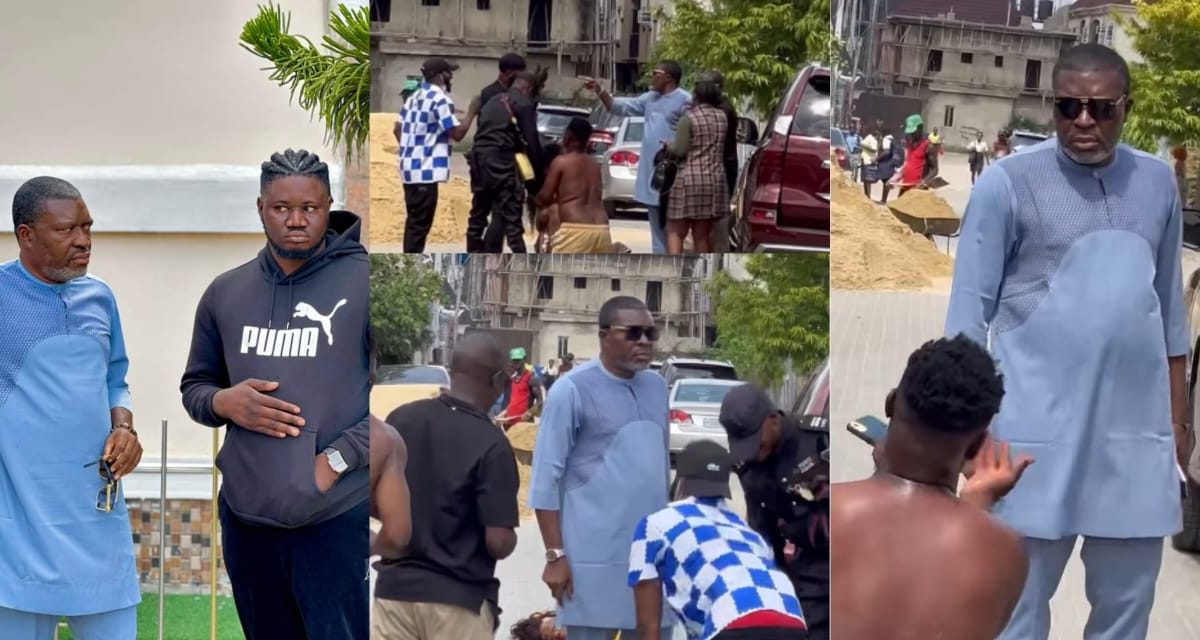 Popular prankster, Untouchable recently pulled an expensive ritualist prank on the renowned veteran actor, Kanayo O. Kanayo.
In the video, Kanayo was approached when he was about to enter his car by some men who pretended to be police officers. They came along with boys (pretended to be arrested) who held what appeared like a human head and the lads accused Kanayo of being their boss who sends them on notorious missions.
They claimed that he sends them to kill people every two weeks; a statement that appeared as a shock to Kanayo O. Kanayo. In the course of this, a lady also arrived at the scene and claimed that her mother whom Kanayo asked her to kill is after her.
Kanayo O. Kanayo was undoubtedly dumbfounded by these allegations while denying them. He slapped one of the men in annoyance.
The police officers insisted on taking him to the police station until comedian Untouchable and his guys should up and revealed that what occurred was a prank.
Kanayo further queried them on why they had to pull such an expensive prank on him.
Captioning the video, Untouchable wrote:
"Kanayo O Kanayo cried after pranking him that ended rough"
See the screenshot and video below:-
Related posts