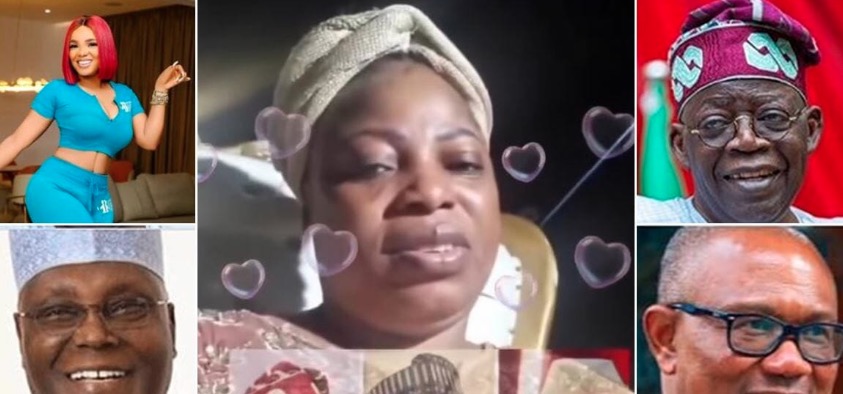 UK-based Prophetess Olubori, has shared a vision in which she saw the outcome of the incoming Presidential election.
In the video circulating online, the Prophetess provided a comprehensive analysis of the election proceedings and forecasted the ultimate winner.
Olubori asserted that in the spiritual realm, God had endorsed Peter Obi as the winner of the election. Nevertheless, according to the ballot counting, Atiku emerged as the top candidate. Despite this, she predicted that Tinubu would ultimately be announced as the winner.
Additionally, the Prophetess indicated that the election would not yield a definite outcome, and all three presidential candidates would seek redress in the Supreme Court.
She further affirmed that she maintains amicable relationships with candidates from all three major political parties – APC, PDP, and Labour – and that she does not exhibit favouritism towards any of them.
Prophetess Olubori avowed that hence she's residing in Britain, she wouldn't be able to vote. Nonetheless, she made a confident prediction that Atiku would secure the majority of votes, but ultimately, Tinubu would be declared the winner.
Watch the video below:
Reacting to the prophecy, social media users penned different comments. The likes of actress, Iyabo Ojo, BBNaija's Kess, music promoter Kogbagidi, all left their remarks.
See comments below:-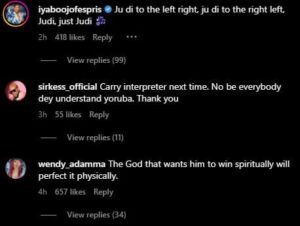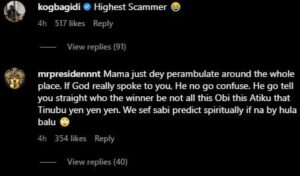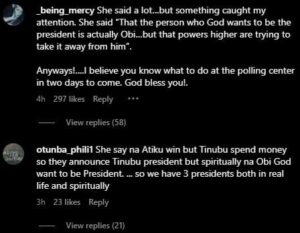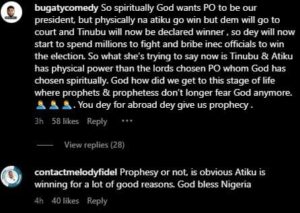 Related posts