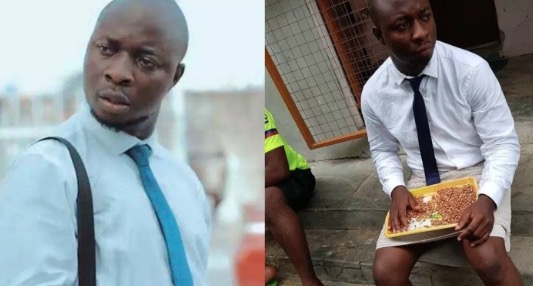 Michael Sani Amanesi, aka MC Lively, a popular skitmaker and content creator, has revealed why he is not practising law despite being admitted to the Nigerian Bar in 2016.
According to the Obafemi Awolowo University graduate, he was offered N5,000 to work at a law firm.
He revealed this in a recent interview with well-known media personality Chude Jideonwo.
MC Lively said;
"I love law so much. I excelled at it so much. I really really loves it. But there was such a struggle between what you do in school and things in real life. It's so different.

"I mean, how do I go to law school, spent such huge amount of money and coming out as a corper, and you are telling me that you can pay me N5,000 per month? To do what?

"No, it was really upsetting. And I remember that before I even got that particular one, I had to go look for work by myself in different chambers. Before I got that particular one, I had gone to like three or four chambers, they said, so sorry, there's nothing they can do. NYSC, this is not even like the real job o. This is just NYSC.

"So, imagine what you would have to go through even when you are done with the NYSC and you want a real job, an actual job."
Related posts