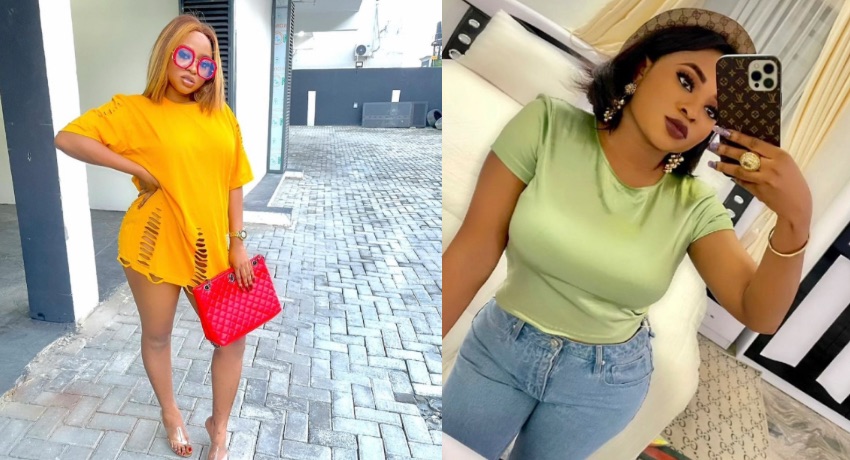 Nigerian film actress, Shola Subair has vowed never to have sex again following a narrow escape from an avoidable fate.
The Yoruba movie actress took to her Instagram page to share her personal experience, stating that she has been very sick and feared that she might be pregnant.
Shola Subair revealed how worried she was and how she wasn't prepared to get pregnant.
However, things took a different twist when she saw her menses this morning, an indication that she isn't pregnant. Shola Subair then vowed never to have sex with anyone until her wedding night.
Blaming her hormonal changes on the UK cold, the movie star warned men to stay away from asking her out. She wrote:
"alhamdullillah robili alameen… been terribly sick lately…ahhh fear catch me, i tot i was pregnant … for my life I no go knack again o… I nearly developed apatenshon. the stupeed mensis jst came this morning. I feel better and relieved… I can now go bk to my slaying game.. if u toast me I go cursE u nio."

"I no wan knack again seh… till wedding night, emaba temi jeh !!! Na me know wetin my eyes see, this UK cold sef com worsen the matter for me… Eyin fans mi. Rejoice with me ooo. I no get Belle o. Na UK cold Mk me fall sick o. thanks for the love in my DM oo I'm coming bk. Mk I quickly go take care of my skin and look dope again. Moun boh.
Related posts