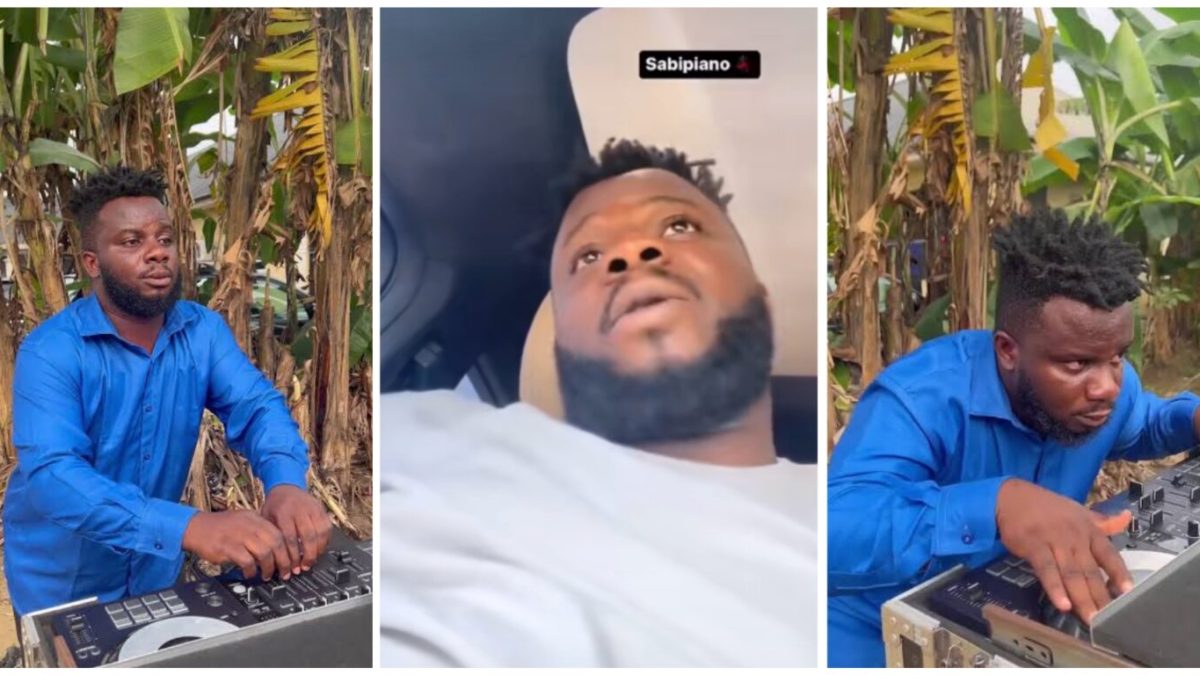 Emmanuel Chukwuemeka Ejekwu, a popular Nigerian skitmaker famously known as Sabinus, has become the center of attention on the internet as he announces plan to dive into a new genre of music.
In a video, Sabinus excitedly revealed his upcoming song titled 'Sabipiano' and reached out to music producers across Nigeria for collaboration.
The comedic star expressed that he was inspired by the recent success of Kcee's hit song 'Ojapiano', which has been making waves in the music industry.
Watch the clip below:
As the video circulated on social media platforms, viewers were left in stitches and flooded the comment section with laughter.
Sabinus has garnered a significant following with his humorous skits, and now he aims to explore his musical talents with 'Sabipiano'.
His announcement has generated a buzz among music enthusiasts and fans alike, eagerly anticipating the release of his unique take on the Amapiano genre.
Reacting one @thermus_patey wrote: "@dibs_tunes sabinus dey call you ooo😂😂😂sabipiano is about to reach no1 on Apple Music😂😂😂".
melvinagentcheck wrote: "Sabapiano 😂".
officialdjmoimoi wrote: "Sabinus fans gather here. He got something for Us 🙌🙌".
itz_suredaddy_official wrote: "😂😂😂 make all of them join give you hit".
leo30bg wrote: "I just de wonder hw this sabipiano go sound for my ear 😂😂".
sheyman__450____ wrote: "You guys on earth are so funny 😂😄watching from Jupiter".
Related posts