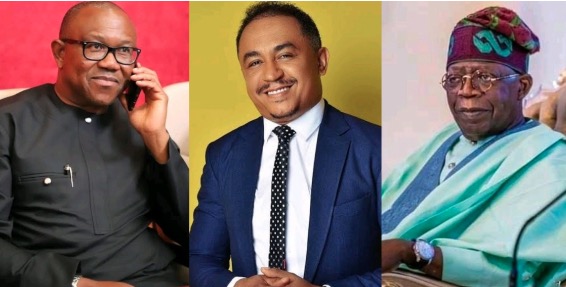 Controversial media personality, Daddy Freeze, has taken to social media to defend President Bola Ahmed Tinubu on the removal of subsidy on petroleum products.
Recall that Tinubu had in his inaugural address on Monday, May 29, declared that there would no longer be a petroleum subsidy regime as the current 2023 budget he glimpsed does not contain it.
He stated that funds for subsidies will be diverted to other areas like education, public infrastructure, health care and jobs.
However, Tinubu's petrol subsidy removal announcement drew backlash from Nigerians.
Nigerians have said the subsidy removal was thoughtless and adequate plans had yet to be put in place by the government to cushion the effect of the removal as queues for the product have resurfaced in parts of the country.
Reacting to the backlash from Peter Obi's supporters , Daddy Freeze, via his Instagram page, referred them to an old tweet Peter Obi made, where the politician described fuel subsidy in Nigeria as an organized crime.
In the tweet, the former Anambra State governor lamented that the Federal government allocated more funds to fuel subsidy than education. Obi avowed to remove fuel subsidy if elected president.
Sharing Peter Obi's tweet, Daddy Freeze wrote;
"Before you start complaining, even Peter Obi said he'd remove subsidy."
SEE SCREENSHOT BELOW:-
Related posts