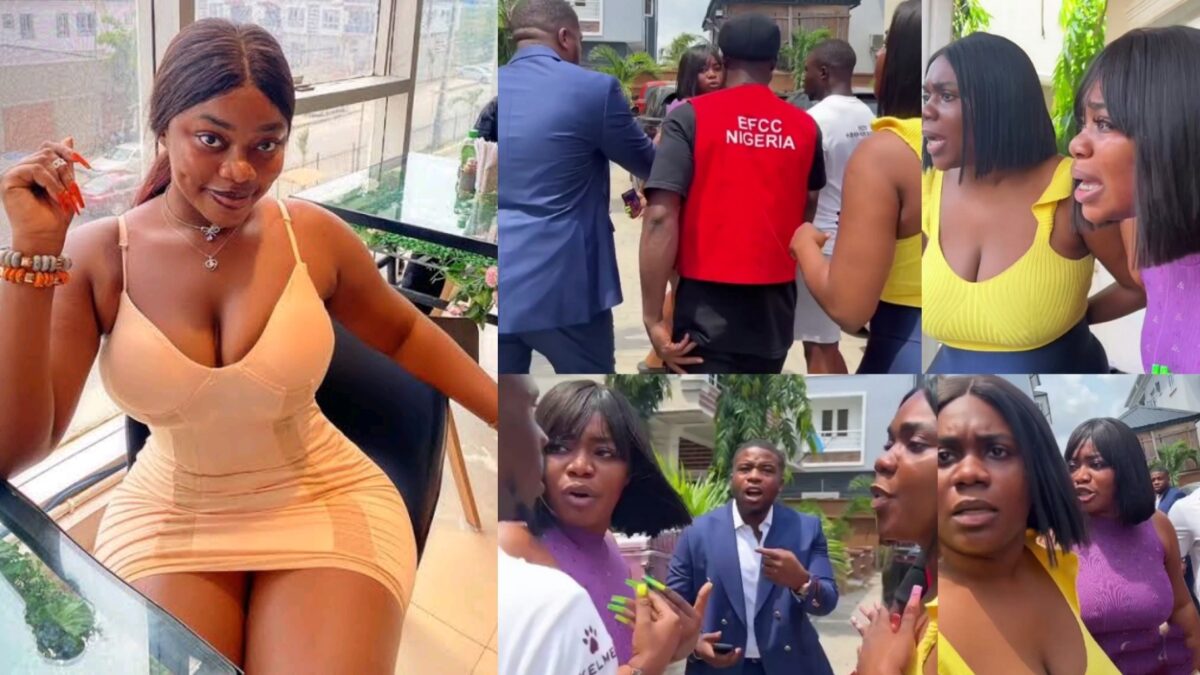 Nigerian skit maker, Amarachi Amusi, popularly known as Ashmusy, has joined the list of celebrities who have been pranked.
Prankster, Flowerboy comedy in partnership with content creator, Nons Miraj aka Ada Jesus made her friend Ashmusy believe that operatives of the Economic and Financial Crimes Commission (EFCC) came to arrest her.
In the video making the rounds, The 'EFCC officers' created mild drama at Ashmusy's house as she declined to follow them at the beginning.
However, when she eventually obliged to follow them to their office, Flowerboy stormed out from his hiding spot and confessed it was a prank which left Ashmusy emotional and everyone including Ada Jesus laughing.
Sharing the video on her Instagram page, Ashmusy wrote;
"How Efcc came to my house to arrest me 9eee ahh omo!! I was shaking oo0o ahh

This prank really Got me ooo! I cried @nons miraj I'll do you back Wlcked prankers- @badesmart realflowerboy1"
SEE VIDEO AND POST BELOW:-
Related posts