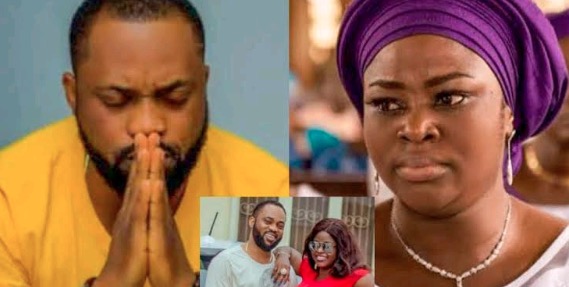 Nigerian Actress, Bukola Arugba, has officially announced her separation from her colleague and lover, Damola Olatunji.
The Screen Diva, in a latest post via her Instagram page, shared a Notice issued by her lawyers confirming she and Damola were no longer together.
The Notice also revealed the two movie stars, who have two children (twins) together, were never married to each other.
While they have gone their separate ways, Arugba and Damola agreed to jointly ensure their children's well-being and welfare.
An extract from the Notice read:
"They are no longer an item. They have gone their seperate ways and this is without any hard feelings or ill will.

"They have never being married to each other but they are blessed with two children (twins)."
SEE SCREENSHOTS BELOW:-
Related posts