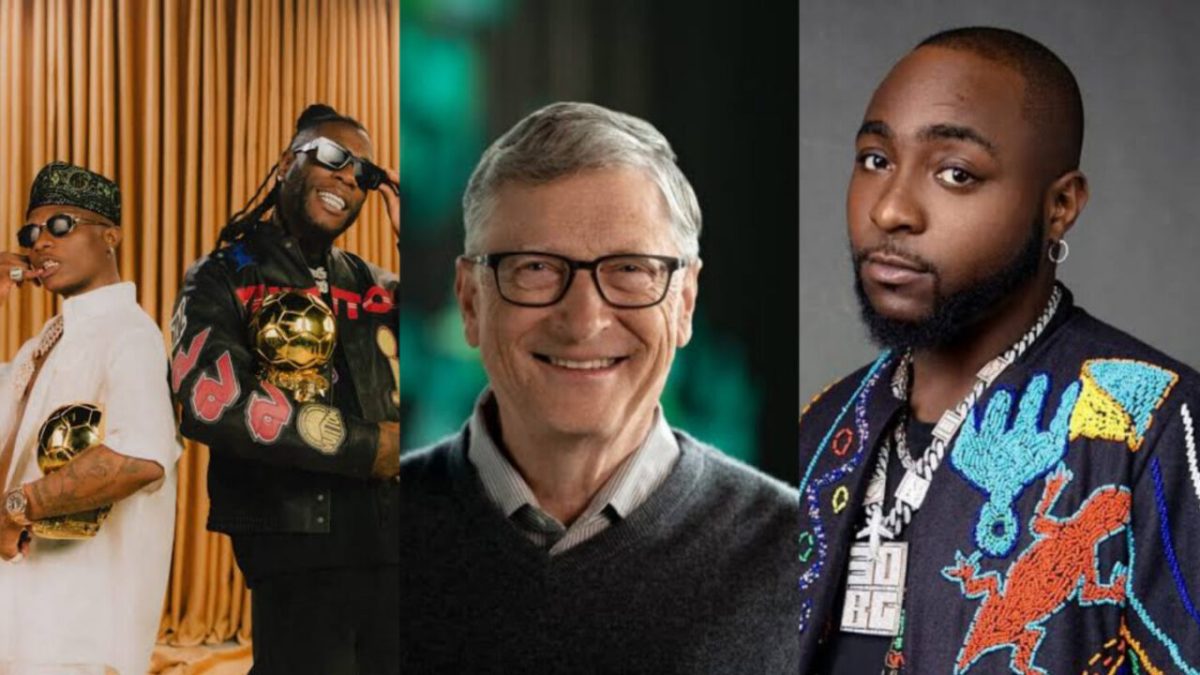 Bill Gates, who is currently in Nigeria, opened up on the popularity of Nigerian music while sharing his thoughts on Wizkid, Davido and Burna Boy.
Billionaire and founder of Microsoft, Bill Gates, who is currently in Nigeria following the inauguration of the president of Nigeria, Asiwaju Bola Ahmed Tinubu, shared his thoughts on what he thought of afrobeats, also mentioning the popularity of Africa's biggest stars, Wizkid, Davido and Burna Boy.
The billionaire revealed that his daughter, when she heard of his visit to Nigeria, had been excited, mentioning that he would get to see some of the biggest stars in Burna Boy and Rema. The billionaire mentioned that he did not know who the two acts were as the last time he had visited Nigeria, the artists who were dominating the airwaves then had been Davido and Wizkid.
He said:
You're lucky because you get to see Burna Boy and Rema, so I had to look them up…because I'm so 'hip'. But I remember the last time I was here, I got to see Davido & Wizkid perform.
This revelation has sparked different reactions on social media as many could not help but feel as though this statement had also shed more light on the new and old cat debate on social media.
Here are some of the reactions below:-
Related posts