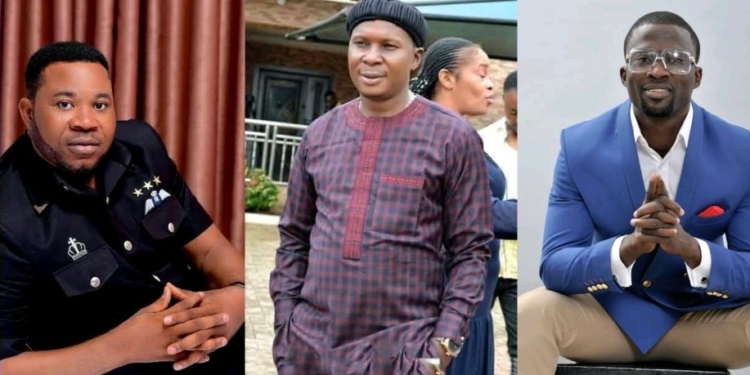 Popular Yourba actor, Alhaji Oluwole Cole popularly known as Baraka has shared more details on how his colleague, Murphy Afolabi, passed away.
The Nigerian movie industry woke up on Sunday morning, May 14, 2023, to unfortunate news as Murphy Afolabi was reported dead after a tragic fall in the bathroom of his house in Ikorodu, Lagos, Nigeria.
Speaking to the press at his friend's funeral, Baraka revealed that Murphy had complained of weakness while they were running errands at Fuji singer Alao Malaika's birthday party on May 7, 2023.
Explaining further, He said Murphy Afolabi's bathroom tiles didn't cause him to fall.
According to him, the Actor fell ill for days after he celebrated his birthday.
Baraka added that a nurse had checked on him hours before he died, he got dizzy and fell in the bathroom, which led to his painful demise.
His words;
"At Malaika's birthday party, Murphy and I were doing some running around when he complained he was feeling weak and he was told to sit down and rest. After Murphy celebrated his own birthday, he had malaria for like 2-3 days.

On the fateful day that he died, he wasn't feeling too good and he called a nurse to come home and give him some injections.

Afterwards he drank pap and went to the bathroom. In the bathroom he started feeling dizzy and he fell. It wasn't the tiles of the bathroom that slipped him. He fell as a result of the dizziness and that was it'
WATCH HIM SPEAK BELOW:-
Related posts