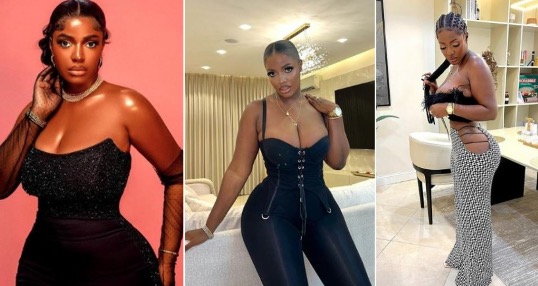 Celebrity chef, Hilda Baci, has made an earnest plea to Nigerians, urging them to look beyond her attire and instead recognize her innovative spirit and unwavering determination in placing Nigeria on the global stage.
Baci conveyed this message in response to the widespread criticism she faced regarding her dressing style, which emerged after her rise to fame for her bold attempt to break the world record in cooking.
As a reminder, the 27-year-old chef garnered attention for cooking for 100 hours and 40 minutes, propelling her into the spotlight. Subsequently, several of her previous pictures and videos revealing her body began circulating on the internet, provoking a mixed array of reactions regarding her character and personality traits.
During a press conference held in Lagos on Thursday, 18th May, the Akwa Ibom-born chef, defended her fashion choices by emphasizing that it is possible to dress sexy while still making significant contributions in one's field.
She said:
"I don't have to be dressed like a nun to make it in life. One can be sexy and still amazing, beautiful, and smart. I shouldn't be taken back because of my looks or dressing as this does not determine my values or endowment."

The young chap pleaded with the society to allow young women look and become themselves without condemnation, adding that "I've volunteered myself to say I slay and I have something up in the brain."
Related posts