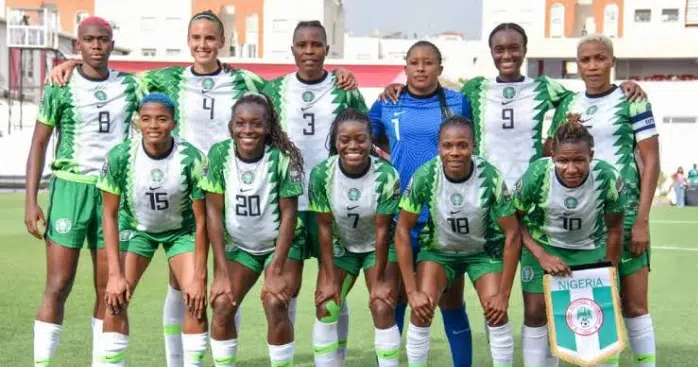 2023 Women's World Cup: All Participating Teams Confirmed
The world had to wait until Thursday, February 23, to know all the teams that will participate in the 2023 Women's World Cup.
Panama became the last team to qualify for the 2023 Women's World Cup after defeating Paraguay 1-0 in the last qualifying playoff on Thursday at Waikato Stadium in Hamilton.
Based on this, Group F will include first-time World Cup participants, Panama alongside France, Jamaica, and Brazil.
The Super Falcons will commence their campaign in the 2023 Women's World Cup on July 21, 2023, against Canada at 3:30 AM.
Note that 32 nations will play in this year's Women's World Cup, which will be held from 20 July to 20 August and be co-hosted by New Zealand and Australia.
Aside from Panama which booked their place in the competition on Thursday, Portugal, and Haiti were the other two teams to advance to the World Cup following the final qualifying playoffs.
Below are the 32 teams that will be participating in the tournament:
GROUP A
New Zealand, Norway, Philippines, Switzerland
GROUP B
Australia, Ireland, Nigeria, Canada
GROUP C
Spain, Costa Rica, Zambia, Japan
GROUP D
England, Haiti, Denmark, China
GROUP E
France, Jamaica, Brazil, Panama
GROUP G
Sweden, South Africa, Italy, Argentina
GROUP H
Germany, Morocco, Colombia, South Korea
Related posts